PARTY EDIT
Elevate your shoe collection with a pair of fabric slingback stiletto pumps featuring a stunning multicolour peacock pattern.
SHOP NOW
Cris-Cross Strappy Stiletto Heels - Hot Pink
Regular price
₹ 0
Sale price
₹ 4,399
Unit price
per
Sale
Sold out
View full details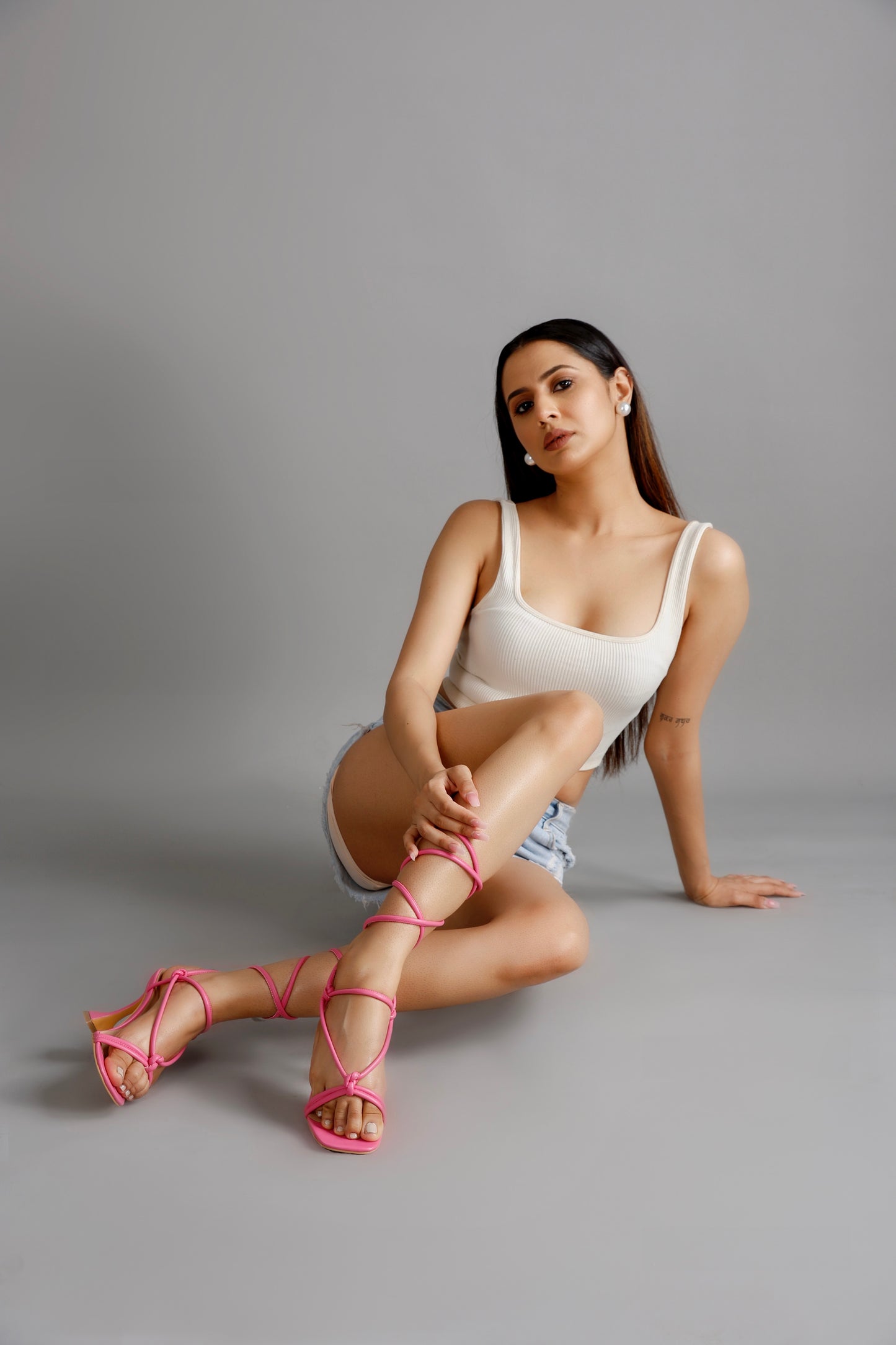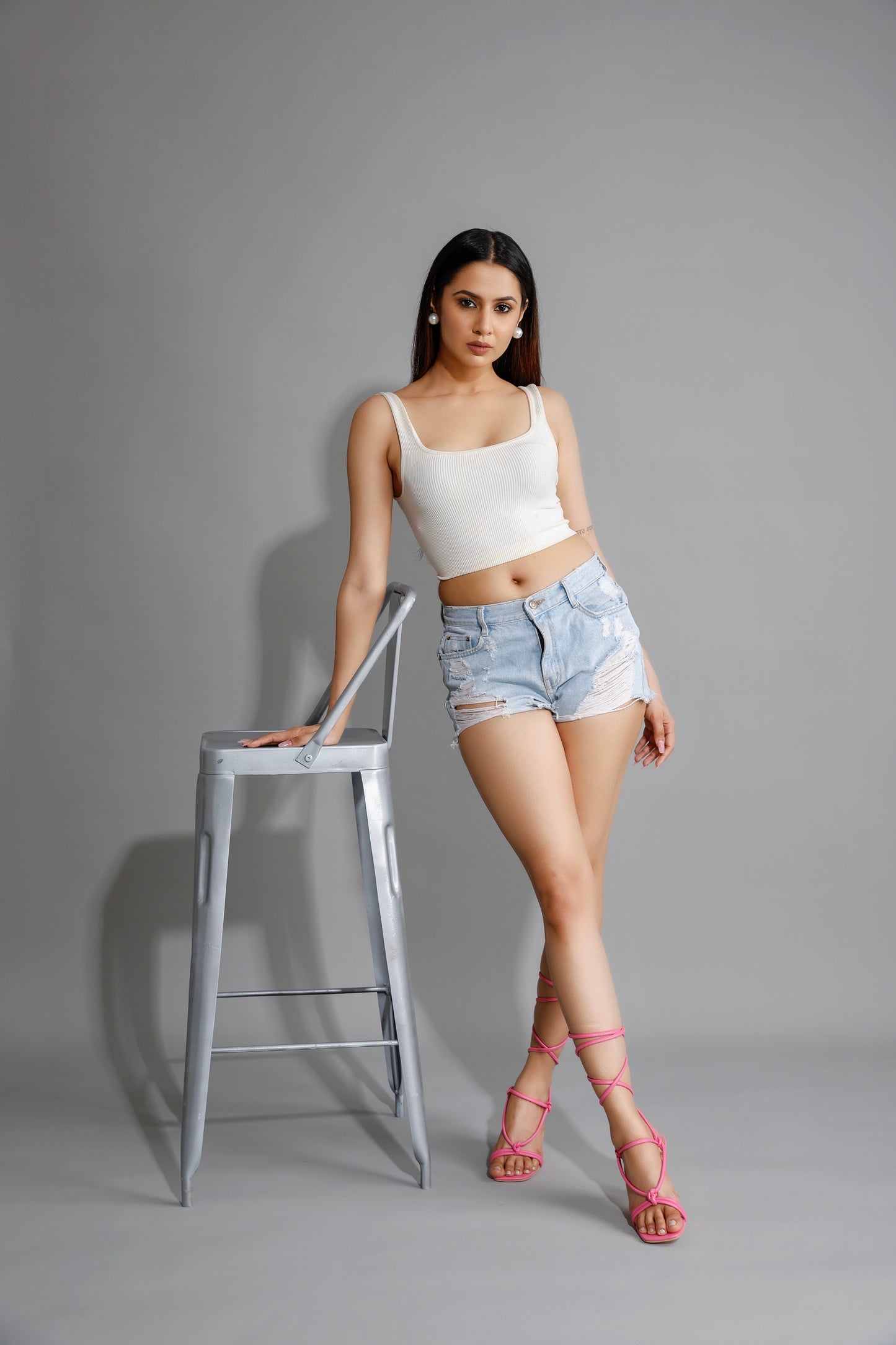 Mykono Footwear for Women - Shop Women's Footwear Online
At Mykono, we understand the importance of the perfect pair of shoes in every woman's wardrobe. Whether it's making a statement at work, dancing the night away, or simply stepping out for a casual day, the right footwear can elevate your look and confidence. Our curated collection of footwear for women has been designed keeping in mind both style and comfort. 
If you're in search of fashionable heels for women, look no further. Our range includes everything from bold, striking designs to subtle, elegant styles. Every pair is crafted with precision, ensuring they not only look stunning but also provide utmost comfort. Ladies, it's time to step up your shoe game with Mykono's selection of ladies high heels. Whether you love the classic stiletto or prefer a comfortable block heel, we have got you covered. 
Not a heel person? We've got you! Dive into our collection of beautiful flats that are not just easy on your feet but also high on style. These versatile pieces can be paired with everything - from jeans to dresses, making sure you look impeccable no matter the occasion. 
Mykono is committed to delivering top-notch quality with every pair. Each design is the result of research, passion, and an understanding of what modern women want. With a blend of traditional craftsmanship and contemporary aesthetics, our footwear for women stands out and leaves a lasting impression. 
Thank you for choosing Mykono – your one-stop destination for the best in women's footwear. Elevate every step with us! Stay stylish, stay comfortable.
Explore Mykono Store for Ladies Footwear: Stylish, Comfortable, and Fashionable
Dive into the realm of exquisite footwear with Mykono. Our handpicked collection has been meticulously curated to ensure every woman finds her perfect pair. Hunting for the most glamorous women's heels online? Mykono showcases a diverse range, combining elegance with modern flair, meeting the desires of today's fashion-forward woman.
For those who prioritize comfort without compromising on style, our selection of women's flat sandals online in India is the ideal choice. Each pair reflects the essence of contemporary design, effortlessly blending aesthetics and ease. With the warm Indian climate, our flats for ladies offer breathability, comfort, and a touch of panache, making them perfect for daily wear or special occasions. Join us in celebrating the fusion of tradition and modernity, comfort and style, as you navigate through the finest footwear collection at Mykono. Elevate your ensemble and stride with confidence, knowing you're wearing the best in the industry.
Women's Flat Heels For Everyday Adventures
Embark on daily journeys with grace and confidence, as Mykono introduces its range of Stylish Flat Heels. Designed with the modern woman in mind, our collection ensures that every step you take is both chic and comfortable. Our Comfortable Flats for Women are more than just shoes; they're companions that complement your every move, be it at work, a coffee run, or a spontaneous city exploration.
Our Ladies' Flats seamlessly blend timeless designs with contemporary trends. We believe that style should never come at the cost of comfort, and our footwear stands testament to this belief. Moreover, our Affordable Women's Flat Heels ensure that premium quality and fashion-forward design are accessible to everyone.
With Mykono, you're not just wearing a pair of shoes; you're embracing a lifestyle. Explore, experience, and elevate your everyday adventures with us.
Shop Affordable Women's Footwear Online - Flats, Heels, High Heels
Discover the world of Mykono, where every step is a blend of style and comfort. Our vast collection boasts Stylish Flat Heels, designed for the woman who appreciates both elegance and practicality. Dive deep into our assortment of Comfortable Flats for Women, crafted to ensure your feet experience luxury with every move. For those looking to elevate their footwear game, our Ladies' Flats offer the perfect balance between sophistication and ease. And if you're on the hunt for premium design without the hefty price tag, our Affordable Women's Flat Heels stand as a testament to quality craftsmanship that doesn't break the bank.
At Mykono, we believe that the perfect pair of shoes can elevate not just an outfit, but also one's spirit. Walk with confidence, knowing you're making a statement with every stride. Welcome to the Mykono experience: Fashionable, Affordable, Unforgettable.